Alex Lozowski, the sixth Saracens included in England's team. He will be playing with England's regular players Jamie George, Owen Farrell, Billy Vunipola, Alex Goode and Mako Vunipola.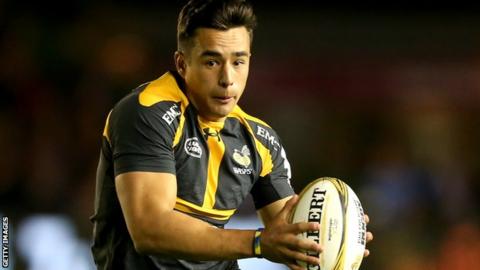 The team of players (33) will first move to Portugal, they will move to place on 30 October. Here training will be given to all the players. This will be specific training that will benefit players during the game. After completing training, the team will come back to London in base camp. Here, the team will prepare for opening match opposite South Africa which will take place at stadium Twickenham.
Talking about the introduction of Alex Lozowski in the team, the England team coach Jones said "some of the players from squad to get injured and we wanted to have a quick replacement of them. Alex Lozowski is also replacing a player and will be included in back."
He further added "number of leading players in the team got injured and some of them so severe that their recovery till the time of game beginning is not possible. I have a very short period of time to organize a strong once again."
The team formed will play in a series of Old Mutual Wealth at four different places, South Africa, Australia, Fiji and Argentina. Five other team members picked from Saracens are Jamie George, Mako Vunipola, Alex Goode, Owen Farrell and Billy Vunipola.
"We are hopeful that new team formed will perform best and viewers of Twickenham will enjoy their match." Said the head coach of England Jones.
The first match will take place in South Africa on 12 November. It will be relayed on almost all sports channels from 2.30 PM sharp. Lovers of Rugby sports too are desperately waiting for the day to some and see the live matches of series Old Mutual Wealth.